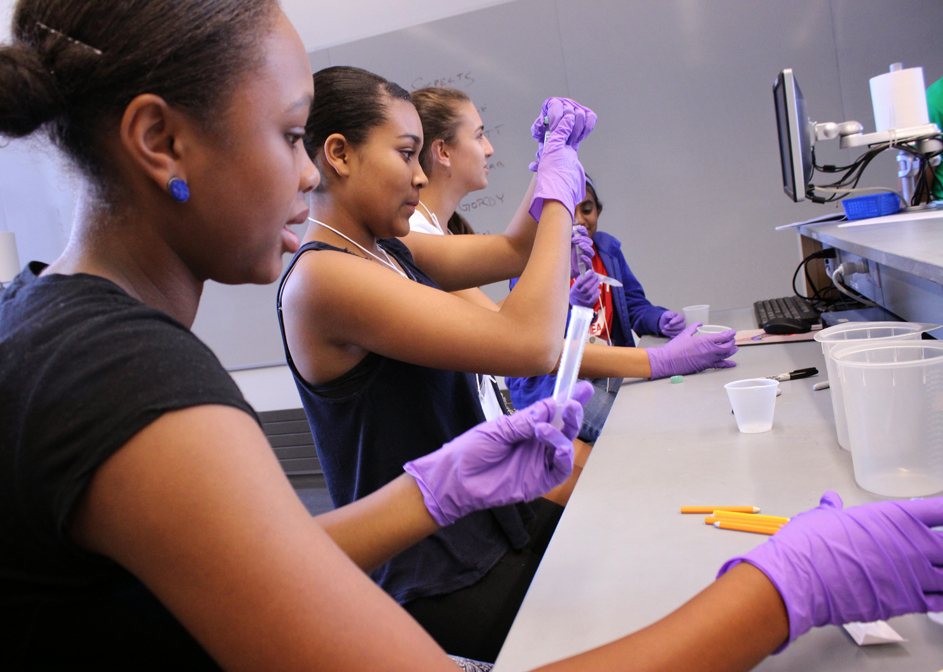 What is Penn GEMS?
Calling all Philadelphia area middle school students in 6th, 7th, or 8th grade who will be 7th, 8th or 9th graders next year!
Penn GEMS: Engineering, Math and Science Camp is an opportunity for Philadelphia-area middle school students to learn about engineering and how it is part of everyday life.
Join us for a great week of hands-on science, math, and engineering at Penn! You'll get to participate in hands-on engineering activities such as in Bioengineering, Nanotechnology, Materials Science, Graphics and Computing.
Please note: GEMS is a day camp only. Overnight accommodations are not available.
Participants will:
Discover how engineers change lives
Make new friends and learn from Penn students
Experience engineering through challenging, hands-on activities with your fellow campers
Details + Goals
Penn GEMS is a week-long day camp targeting middle school students in 7th, 8th, and 9th grade that focuses on bioengineering, nanotechnology, materials science, graphics and computing. The Penn GEMS Summer Camp is dedicated to providing hands-on activities to engage middle school students in applied science, technology and engineering. Please note: GEMS is a day camp only. Participants are expected to be picked up and dropped off from the Penn campus. Camp goals are:
To introduce engineering to students through nanotechnology, materials science, bioengineering, environmental engineering, chemical engineering, robotics, graphics and computing.
To make connections with role models and mentors that will help them to visualize themselves as engineers.
To encourage students to continue studying math, science and computing and to think about studying engineering in college.
Emphasis on real-world problem solving, collaboration, teamwork and building self-efficacy.
For more information or to be added to our mailing list, contact us at awe@seas.upenn.edu or sign up here.